Carbon Fiber Testing - EddyCus® CF map series
Defect Detection
+

Contact-free or slight contact

+

Real-time display of results

+

Classification of defects by user

+

Penetration of several plies

+

Extensive filtering capabilities
Carbon Fiber Testing
The EddyCus
®
CF map series is especially developed to reveal defects in multi-ply carbon fabrics or composites. Not only the texture, but also the defects such as misalignment, distortion, wrinkles, overlaps, or delamination can be detected. Present defects are highlighted and shall be categorized by the user. Defect detection is feasible for the following carbon fiber composites:
Non-crimp fabrics

Braids & preforms

Multi-axial-fabrics

Carbon fiber reinforced plastics (CFRP)

Dry carbon fabrics

Carbon fiber composites
Defect Detection
Misalignments

Undulations

Gaps

Fuzzy balls
In Inner Ply
Delaminations

Distortions

Overlaps

Wrinkles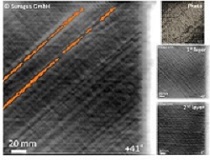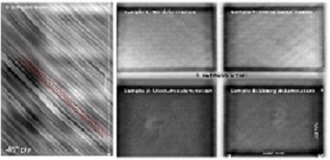 Testing Devices
EddyCus® CF map 4040
EddyCus® map 4040 is a desktop system that maps carbon fiber textiles and composites regarding defects in inner layers. It suits the needs of R&D labs at universities or companies. Flat and slightly curved specimen can be investigated up to an area of 400 x 400 mm².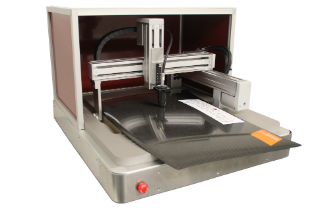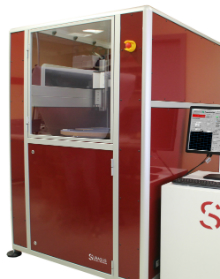 EddyCus® CF map 6060
EddyCus® map 6060 is an industrial testing stand designed for quick offline testing at critical locations (ROI) of parts or preforms. It conducts high resolution scans for the quality control of carbon fiber materials. Particularly, small to medium-sized parts of less-complex shape may be analyzed for defects in the carbon fiber texture.
Performance & Setup
EddyCus® CF map 4040
EddyCus® CF map 6060
Application
Texture and defect detection of carbon fiber fabrics, preforms, and composites
Scan area
400 x 400 x 150 mm³
600 x 600 x 300 mm³
Speed
100 - 300 mm/sec
200 - 400 mm/sec
Min. pitch
0.025 mm
Mode
Contact and non-contact
Optional add-ons
Camera, distance sensor
User
R&D centers and laboratories
At-line industrial production